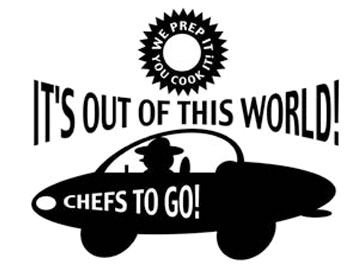 Maui Chefs to Go – Prepared Meals You Cook at Home
Chefs to Go – Another Maui Catering Concept from the Comfort Zone!
Maui Catering Big or Small – The Comfort Zone Catering Can Do It All
Chefs to Go – Another unique money saving dinning concept from CJ's Deli & Diner and Maui Catering & Events in Kaanapali!
Having a BBQ on Maui? Use our CHEFS TO GO service and the CJ's catering will do all the work:
Fresh Fish marinated or seasoned prepared for you to cook
Marinated Meats for Grilling or BBQ'ing at the beach or at home or Maui vacation rental
Vegetable Kabobs, Meat and Veggie Kabobs, Seafood Kabobs
Meat, Seafood, Chicken or Veggie Skewers with Satay Sauces
Wide variety of Side Dishes and Salads to accompany your CHEFS TO GO meals.
All CHEFS TO GO selections are Packaged To Go
WE PREP IT – YOU COOK IT
Find out about our Road to Hana Box Lunch Picnic at the bottom of this page!
With the CHEFS TO GO option, our chefs prepare your meal for you to cook at home. This option may be utilized for Maui catering whereby we will prepare pupus, entrees, meals, side dishes, or desserts for you along with cooking instructions for you to complete the final preparation of the items for your guests.
WE CATER BIG OR SMALL – ALL IT TAKES IS ONE QUCK CALL!
Call us today at (808)419-0889 to discuss your Maui To Go catering needs. Or, hit the button below to use our quick Quote Request to get started NOW:

Don't want to cook but want the most affordable catering on Maui? Then try our takeaway catering platter menus or a DIY catered bridal spa package for a fun Maui Hen Party with champagne, strawberries and homemade hummus. Or, our birthday party menus may be just what you need for catered birthday party on Maui.
Chef Jorgensen is also available for Maui Private Chef dinners or events. Imagine a private chef personally preparing a dinner for you and your family during a Maui vacation for less than a dinner for 4 at Maui restaurants. 
Pick up a picnic box lunch for any Maui activity or for an airline box lunch. We call it our Road to Hana Box Lunch but in fact our picnic lunch is perfect for any activity, including fishing charter trips or a picnic on Kaanapali beach. Use the included cooler all week and pick up FREE ice refills during your vacation. Find out more about our delicious Maui Picnics now.
** Consuming raw or undercooked meats, poultry, seafood, shellfish or eggs may increase your risk of foodborne illness.
*All prices and availability subject to change without notice!!