With many getting together for family reunions throughout the summer months and more families opting to join the growing popular trend of enjoying a family reunion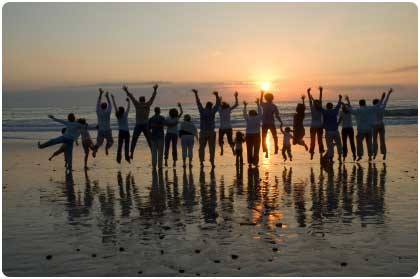 in Hawaii, consider the following 3 Reasons Why you should consider arranging your family reunion on Maui:
More Quality Family Time Together – At the typical family reunion, just a few hours or maybe a weekend are spent together. Families celebrating a family reunion on Maui usually enjoy each other's company for a week or longer. Your family is very likely to spend more time together participating in the wide variety of activities Maui offers. From snorkeling, zipline riding, driving the road to Hana or venturing to the top of Haleakala for sunrise, your family will find many opportunities to enjoy time together exploring Maui! And, if you stay together, your family will enjoy dining together more often.
Saves Money – Instead of taking separate vacations or housing everyone at a large resort, combine family vacation with your family reunion is often more affordable. Save by staying in one of the many rentable Maui oceanfront estates and share your family reunion events on the private grounds. Many of the private estate rentals include multiple bedrooms large enough to hold several families and some of the more exotic estates offer separate wings. Indulge in unimagined luxury at nearly the same or less expense than you would pay for multiple rooms at a large resort.
It is Easier to Plan a Maui Family Reunion – Because Maui hosts many annual events and thousands of destination weddings each year, a concentration of top notch event professionals are availabe to meet your every need. These professionals provide services for events ranging from small weddings, corporate events, social events and large sports events. In addition to providing catering services for numerous social events and Maui weddings, my business, Comfort Zone Catering, provides full service catering for the annual season opening Maui Invitational NCAA Basketball Tournament and the PGA Golf Tournament of Champions on the Plantation course of the world famous Kapalua Resort. You can count on the same level of attention for your Maui family reunion.
And what would a Maui family reunion be without a catered barbecue at the beach? Let us cater your family reunion beach bbq and I'll include FREE planning for your family reunion! In addition to planning private chef gourmet dinners for your family or creating a catering menu for your family reunion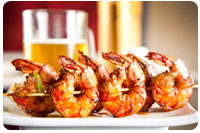 matched to your budget, I'll introduce you to equipment rental suppliers, photographers to capture the special moments of your family reunion and the best activity providers to explore Maui. Once we know the size of the reunion and a little about your preferences and budget for the family reunion you are planning, I'll offer suggestions of sutiable beachfront rental accommodations for your family reunion site and help you with details of planning an event on Maui. You'll save by hosting your private family reunion dinner and other events on the accommodation grounds where your family is staying while providing more family time to enjoy each other's company. Get started planning your Maui family reunion now:{{cta('ce3afdaf-c601-4fdf-8df5-aa2e012b6bc6′,'justifycenter')}}