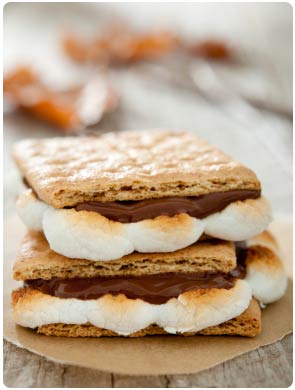 A few destination wedding trends are always in style, some wedding trends evolve and we are always discovering new wedding trends for brides and grooms getting married on Maui. With many weddings already planned for 2013 and other couples busy planning a Maui wedding in 2014 or reserving a Maui wedding location for 2015 we are certainly noticing a few wedding trends from couples planning to get married on Maui. Providing catering for weddings on Maui for more than 10 years and planning events for over 20 years gives me the vision and foresight necessary to spot wedding trends to identify which are most practical and suitable for Maui weddings. Read about five of the latest Maui wedding trends and then subscribe to our Maui wedding blog to keep up with the latest tips and trends in destination weddings:
Self-Planned Weddings and DIY Weddings Continue to be the Trend for Maui Weddings – With wedding expenses and travel costs a consideration for couples getting married on Maui, smaller affordable Maui weddings are popular! What is a DIY Wedding? A DIY Wedding is a Do It Yourself Wedding. Deciding to go the Do It Yourself Wedding planning route often makes an affordable Maui wedding possible. But, you'll need to spend a little time finding a wedding location and choosing wedding providers. With more DIY weddings being planned we continue working with brides and grooms telling us they are planning the wedding themselves to avoid the expenses of a formal wedding planner or using a wedding coordinator. As professional chef with a catering company on Maui, I love helping couples plan their own DIY wedding on Maui. I want your Maui wedding to match your wedding dreams and can work with almost any budget! I'll personally help you plan a wedding on Maui with as much or as little help and advice as you want. Large Maui weddings and catered events are welcome, too!
A Welcome Dinner as a Formal Wedding Rehearsal Dinner – With wedding guests traveling far and vacationing together for several days before or after a destination wedding, a common trend in Maui weddings is hosting multiple wedding events. Since beach weddings require less rehearsal time with the wedding party, hosting a welcome barbecue on the beach provides wedding guests an opportunity to get acquainted prior to attending the wedding and gives you time with friends and family you probably haven't seen in years! You'll save money on your Maui wedding when the same rental equipment is utilized for multiple wedding events such as the welcome bbq or rehearsal dinner and the wedding reception catering. A day after wedding brunch is another opportunity to spend time with wedding guests before departing.
Stay with Wedding Guests at the Maui Wedding Location – With a variety of beachfront Maui wedding estate homes available, more couples getting married on Maui are opting for guest accommodations with a wedding location available onsite for the ceremony and other wedding events. Imagine vacationing with your wedding party and guests in a luxurious Maui wedding estate on the beach! Need a Maui wedding location? Let us know how many guests will be attending your Maui wedding. We'll recommend the best accommodations with a beach wedding location suitable for hosting a welcome barbecue where you'll be able to reuse the same rental equipment for the wedding reception dinner. Imagine getting married on Maui at the Olowalu Plantation House oceanfront wedding location or vacationing with your wedding guests at a private Lahaina wedding house with onsite wedding location for gorgeous Maui wedding photographs.
Casual Beach Weddings with Fewer Wedding Traditions – Casual beach weddings with oceanfront wedding receptions continue to be the most popular weddings on Maui. With amazing wedding locations in West Maui such as the Kaanapali Eldorado, numerous beachfront Lahaina wedding estate homes or the spacious Olowalu Plantation House wedding venue available, your wedding dreams can be a reality. If you have your heart set on a South Maui wedding location with photographs of Kahoolawe and Molokini sunset wedding backgrounds, download a FREE beach wedding locations eBook for the best Maui wedding locations in Kihei or Wailea. And of course, upcountry weddings on Maui provide the rural ambiance some couples seek. Or, consider the Launioupoko Barn or the Lahaina Animal farm for a West Maui wedding venue in a rural setting with amazing ocean views close to Kaanapali resort. If you have your mind set on a traditional wedding, no need to feel you must forgo a Maui wedding day you've always dreamed of! There are plenty of churches and quaint Hawaiian chapels on Maui for weddings. Combine a traditional church wedding followed by a casual beach wedding reception. Whatever your heart desires, we want to make your Maui wedding vision a reality with as much or as little help as you want.
Handcrafted Signature Cocktails with Fresh Ingredients for Bar Service at Maui Weddings – Following the popular bar and restaurant trend of serving hand crafted signature cocktails made from fresh squeezed fruits or vegetables blended with natural spices and herbs sourced locally whenever possible, custom designed signature cocktail bar service at weddings on Maui is another ongoing popular trend. For 2013, mixologists are working with chefs to pair their alcoholic libations with the food being served. The combination is resulting in less traditional ingredients being used to formulate unique cocktail creations. From homemade Bloody Mary laced with bacon bits and a whole piece of bacon garnish stirrer to cocktails comprised of flavorful spices, vegetables and meat is a recent cocktail trend resulting in many more savory cocktails. Share your ideas and we'll concoct a custom signature cocktail recipe for your Maui wedding. We'll match the freshest local fruits in season with locally grown herbs and spices such as Maui vanilla to provide a uniquely refreshing signature cocktail you'll be proud to serve at a Maui wedding! We'll plan a wedding cocktail service paired to go with the catering menus we'll serve at your Maui wedding reception or for a pre-wedding cocktail reception with passed pupus, Hawaiian hors d oeuvers! Take a look at our Maui Mojito signature cocktail made with passion fruit. Or, try one of these wedding reception cocktail recipes or a tropical starfruit cocktail recipe for more Maui wedding inspiration.
Weddings venues on Maui book fast and the most popular Maui wedding service providers are reserved months ahead of time. Let us help you plan every detail of the perfect Maui wedding in paradise. Hit the button below to begin planning a Maui wedding or a catered Maui wedding reception:
{{cta('5bb5c1dc-68e2-4f9d-b5f2-ace478a2f76c')}}