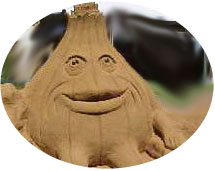 With many visitors in Kaanapali over the past weekend to enjoy the sweet taste of our famous Kula Maui Onion during the 24th annual Maui Onion Festival, several stopped by my Maui restaurant to share how much they enjoyed my Maui Onion Tacos with Pickled Maui Onion Salsa recipe from last week's catering blog article. Since several of our blog readers asked for more Maui Onion recipes, below you'll find my Maui Onion Summer Roll recipe. I had entered this Maui Onion recipe in an earlier Maui Onion Festival contest. Some may remember seeing this recipe created in person at Whaler's village when I participated in the Kaanapali chef cooking demonstration.
Maui Onion Festival Recipe


MAUI ONION SUMMER ROLL


by Chef Christian Jorgensen of CJ's Deli & Diner
Maui Onion Chutney Ingredients:

Serves 10

3 Medium Size Onions
2 Tablespoon Olive Oil
1 Tablespoon Chopped Garlic
5 Small Red Chili
2 Cups Fresh Mango Chunks


1 Cup Maui Gold Pineapple
2 Pieces Star Anise
2 Oz. Chopped Cilantro
½ Cup Rice Vinegar
½ Cup Miran (Sweet Sake)

To Taste: Salt / Pepper / Chili

Rolls Ingredients:


10 each Romain Leaves
10 each Cucumber Sticks
10 Sprigs Fresh Mint Leaves
10 each Green Onion

2 Cups Bean Sprouts
½ Cup chopped Macadamia Nuts
2 Cups Thai Sweet Chili
Preparation:

1.

In Heavy Sauce Pan, Saute Onions, Garlic and Chili in Oil until Golden Brown (Caramelized) (10 minutes).

2.

Add Star Anise Mango and Pineapple – Stir for 2 minutes

3.

Deglaze with Vinegar and Sake

4.

Simmer for 10 minutes

5.

Season with Salt and Pepper

6.

Cool Down

7.

Wet the Rice Paper with Water

8.

Roll with 1 Scoop Chutney, Mint, Cucumber, Lettuce, Onion, and Sprouts. Sprinkle Nuts and Poor Chili Sauce Over.

If you make the Maui Onion Summer Rolls recipe from above or the Maui Onion Tacos with Pickled Maui Onions recipe, I'd love to hear how your family enjoyed the dish and if you found it easy to prepare. Please share your success with the recipes in the comments section below or on Facebook.
And if you didn't carry home your bag of Maui Onions from the Maui Onion Festival or can't find Maui Onions in your local area to use for either of my Maui Onion recipes, substitute a sweet onion available in your area. A Vidallia onion or Walla Walla onion should work almost as well as our famous Kula Maui onion!
I hope you enjoyed these sweet Maui Onion recipes! For full service catering anywhere on Maui, count on Comfort Zone Catering for your next catered Maui event! No event is too big or too small, we cater them all! Start Planning a catered Maui party now:
{{cta('a7b64553-9414-40e5-8a72-6b9488f4baff')}}