Destination wedding guests travel great distances to celebrate your Maui wedding. A Post Wedding Brunch provides Maui wedding couples opportunity to enjoy their guest time.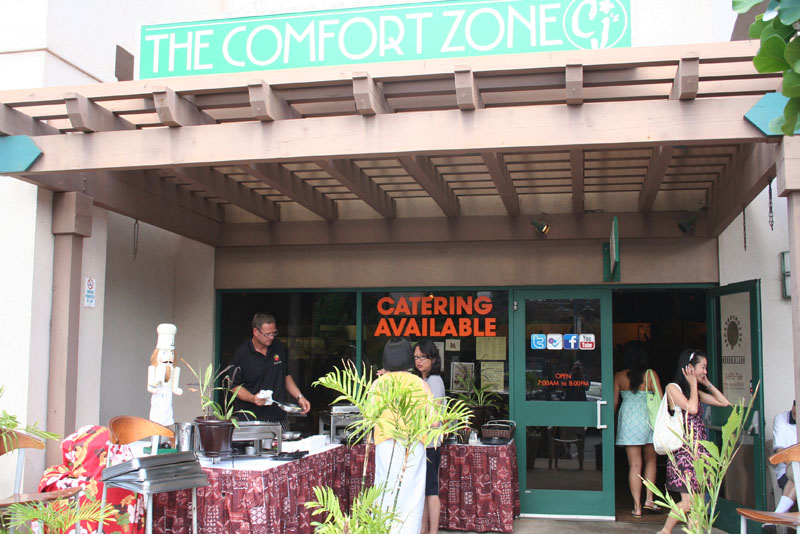 Many Maui wedding couples enjoy spending as much time as possible with wedding guests who have traveled thousands of miles to be with them for their special destination wedding on Maui.
A recent Maui wedding newlywed couple enjoyed a catered brunch with their wedding guests the day after their Maui wedding. The brunch included a custom omelet station with Maui Chef Christian Jorgensen cooking omelets and other goodies to order for the happy guests. Outdoor dining options on our Maui restaurant lanai were available along with inside dining options. Watch our video for Maui wedding ideas or other Maui catered event:
We offer many ideas to make your wedding celebration memorable and unique. We save you money on your Maui wedding or Maui event. We enjoy creativing happy Maui Hawaii weddings. We are a full service Maui caterer for Maui weddings and Maui catered events. Chef Christian Jorgensen will work you to personally plan your Maui wedding or Maui catered event.
Please let us know if you enjoyed the Maui wedding post brunch idea by leaving note in the comment section below. If you have an idea for another Maui wedding tips blog article, we'd love to write about your Perfect Destintion wedding vision.