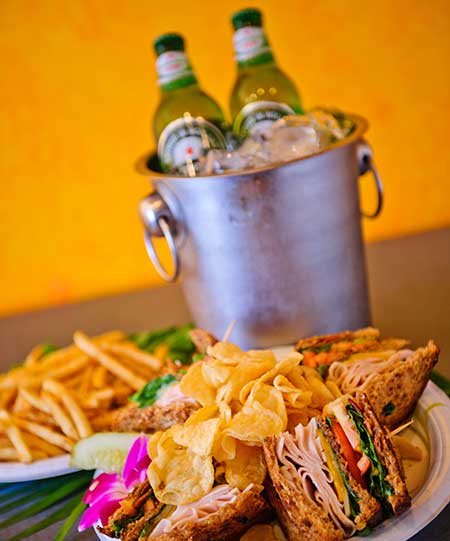 Are you vacationing on Maui for the 4th of July and looking for fun traditional American food to celebrate the holiday with your family? Then you'll want to get over to my Maui restaurant in the Kaanapali Resort, CJ's Deli & Diner, for fantastic homemade Comfort Food all day on the Fourth of July!
To celebrate the 4th of July holiday on Maui, instead of tips for planning a destination wedding or sharing Maui catering advice, I created a few menu options to honor traditional American Fourth of July holiday foods at CJ's Deli & Diner:
Best Breakfast in Kaanapali:
Start the Day in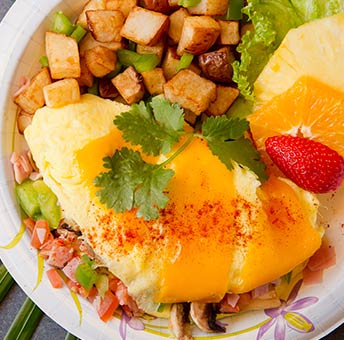 Kaanapali with the traditional All American Breakfast! You only need to decide how you want your Two Eggs prepared, if you prefer Bacon or Sausage and then choose between maple or coconut syrup for on the 2 Pancakes. All for only $8.95 – We think this is the Best Breakfast Deal in Kaanapali if not all West Maui! Full Breakfast Menu available. Breakfast is served daily from 7 am till 11 am.
Fourth of July on Maui Lunch Recommendations:
Burgers, Burgers, Burgers on Maui!
That's all there is to say about that… Everyone in America should eat a burger on the 4th of July! Many prefer my 'Name That Burger of Yours' because they get their half pound Gold Angus beef topped with their choice of three toppings for only $8.95! Toppings include Bacon, Mushrooms, Salsa, Cheese, Grilled Maui Onions and BBQ Sauce.
Name That Burger of Yours: You Name It – You Got It! We wanna see it! Share your epicurean burger fantasy on our Facebook Page: Post a pic of Your Name That Burger of Yours and tell the world the name of your Maui burger!
And Vegetarians don't need to be left out – Vegans love our Veggie Burger with Hummus and Sprouts, $8.50. Or, see our complete Vegetarian and Gluten Free menus.
Not in the mood for a burger on the Fourth? A BLT or my Classic ClubHouse could fulfill your craving for a traditional American comfort food and if you pair the sandwich with a side of potato salad would certainly qualify as a Fourth of July dinning variant from burgers or barbecue.
Remember the Potato Salad! A Fourth of July picnic would not be complete without homemade Potato Salad.
Sparkling Dinner Ideas for 4th of July in Kaanapali:
Mixed Grille Big Barbecue – BBQ Ribs, Mahi Mahi and Chicken served with Vegetable du Jour and Rice or Potato. for only $13.50
Or
Mango Glazed Ribs – A full plate of pork ribs glazed in my famous homemade mango sauce! $14.95
Bring Your Own Beer or Wine and we'll set you up with ice and chilling container. BYOB is Welcome with Lunch and Dinner!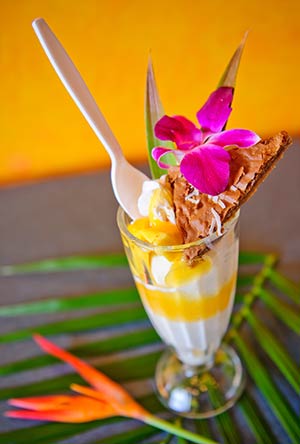 Don't Forget Dessert
A Fourth of July wouldn't be complete without ice cream and homemade pie! All of our signature desserts are made in-house. Our premium ice cream comes from Roselani and is served in sundaes, malts, shakes and banana splits or with pie ala mode.
Award Winning Hana Bar Sundae – Ice Cream with Mango Topping and a Famous Hana Bar.
Spending the Day on a Maui Beach on the Fourth of July? Call ahead to request To Go orders of Mochicko Chicken ($9.95) and Pineapple Fried Rice and split a salad for a quick no fuss beach bbq for two!
If you are driving the Road to Hana, take a picnic lunch! Our Hana Box Lunch includes the picnic cooler you can reuse during your whole vacation. We'll even give you FREE ice refills during your vacation!
Hana Box Lunch Picnic includes:
Choice of Deli Sandwich
Pickle
Chips
Famous Hana Bar Dessert
Bottled Juice or Soda
Pineapple Wedge
Plastic Fork & Fork, Napkins and Paper Plates
Everything is wrapped separately so you won't have a soggy picnic!
CJ's Deli & Diner is easy to get to from all the Kaanapali Resorts and other West Maui locations from Lahaina to Kapalua. We serve homemade Comfort Food all day every day from 7 am to 8 pm. Breakfast is served from 7 am till 11 am daily. Lunch and Dinner are available from 11 am till closing at 8 pm and we feature daily plate lunch specials (for dinner too!). Take a look at our location on the Kaanapali map or call us at (808)667-0968. Keep an eye on our Twitter for daily specials or announcements.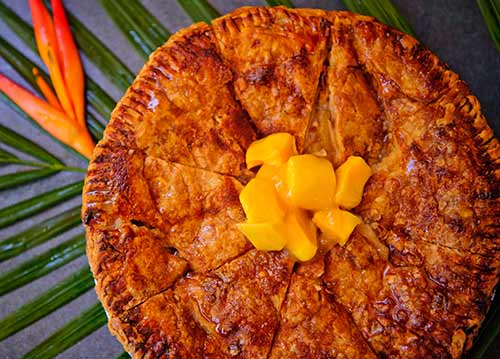 Thanks to J. Anthony Martiniz Maui Photography. for the images.
Next week we have more advice to help you plan a Maui wedding reception with a few tips about hiring the best Maui Catering Company. Have a celebratory and safe Fourth of July Holiday! Eat Well!
{{cta('a7b64553-9414-40e5-8a72-6b9488f4baff')}}