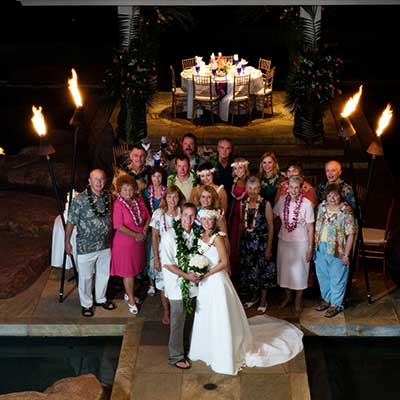 Question: What is the Most Important Decision to Plan your Maui Wedding?
Answer: Selecting a Maui Wedding Location to host your your destination wedding. The single most important thing to do for a successful Maui wedding is to book the location! If you are looking for a beach wedding location, download our Maui Beach Wedding Sites eBook!
Chef Christian Jorgensen of Comfort Zone Maui, notes "We Plan It, We Set Up The Event, We Prepare It, We Cook It, and then We Serve It!" In other words, a one stop Maui wedding planning and Maui event planning source. Below is a clip we run in our Kaanapali restaurant to showcase and promote our Full Service Maui wedding planning services. Wedding planning is included with all Maui catered weddings.
Begin planning your Maui Wedding now. One email or call does it all. Personal Maui wedding planning consultation available by calling (808)357-8546. Or, fill out our Maui wedding planning form and we'll help with your destination wedding planning.
Leave Maui Wedding Venue and other questions or comments below. Subscribe to our Maui wedding tips blog for wedding reception recipes and more from Maui.