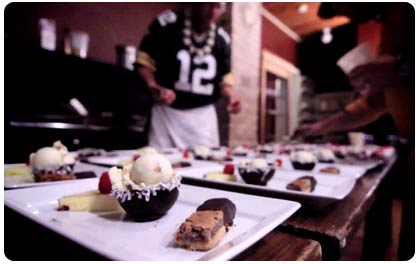 For their annual corporate holiday party, The CMM Group in Green Bay, Wisconsin, wanted to show appreciation to their employees in a unique way catering to individual personalities showcasing their success and achievements. What better way to do it than to 'fly in' a Maui caterer to personally prepare a catered gourmet dinner for the holiday event party!
I was invited to fly to Wisconsin to serve as the personal chef for the CMM Group's catered holiday party. Being only a little concerned about leaving the warmth of Maui in December, I accepted the invitation thinking my youthful winters growing up in Denmark had prepared me with adaquate skills to survive the chill of winter in Green Bay. I survived and had a great time! Watch the catered party event video and then keep reading for the menu information and other details of this catered holiday party:
Catered Event Video by Jon Kline Productions
Each course of the special holiday dinner was personally prepared from local ingredients I supplied from Hawaii and merged with ingredients from Wisconsin. My goal was to prepare a gourmet menu featuring Hawaii dishes tastefully merged to highlight the ingredients from Hawaii and Wisconsin. Each course of the dinner was paired with a wine I personally selected to compliment the flavors of the course. A few of the Hawaii ingredients for the catered dinner included whole Maui grown pineapples, Maui onions, fresh vanilla beans, macadamia nuts, organic Kula yellow tomatoes and Imu packed Kahlua Pork. And of course, I took a hearty supply of my famous Hana Bar Desserts and fresh lei to greet the guests in Hawaiian tradition. The holiday party was attended by 25 employees and spouses. The holiday event was hosted at Chives Restaurant. Thank You to Chives Restaurant Owner/Chef, J.R. Schoenfeld for your hospitality and kitchen camaraderie!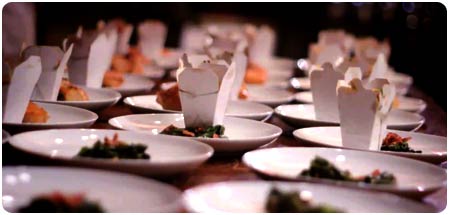 What would a trip to Green Bay be without attending a Packer's game?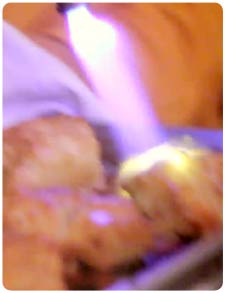 In addition to using my culinary skills catering the holiday party, I prepared and served a personal chef dinner for 10 of the Green Bay Packer players and then attend the Packers game on Sunday at Lambeu Field! Prior to attending the game, I also prepared a gourmet tailgate party for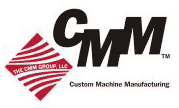 our hosts and guests. What an event and trip with great memories! I was honored to travel to Wisconsin to cater the holiday party and related events! Thank You to The CMM Group! Thank You to Jon Kline, www.jonkline.com, for shooting, editing, and providing the video.
What was your favorite scene in the catered party video and why? Leave comments or event planning questions in the comments section below. OR, Subscribe to our Maui catering blog for chef recipes, Maui event planning tips and more.
Ready for the same level of personal attention the CMM Group received at their catered event? Begin planning your Catered Maui Event now:
{{cta('a7b64553-9414-40e5-8a72-6b9488f4baff')}}