One of our favorite Maui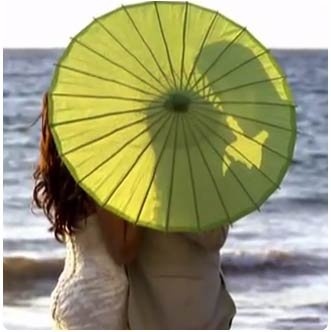 wedding locations is the famous Olowalu plantation house. Located in West Maui just a few miles south of Lahaina, the old plantation house at Olowalu is one of the best locations on Maui for weddings, especially if you are looking for a private Maui beach wedding venue able to accommodate more than 50 guests.
Couples considering our Maui catering services gain inspiration by seeing examples of weddings we planned and catered. One of the partner wedding service providers, Maui wedding photographers MeewMeew Studios, thoughtfully composed a beautiful montage of images from a couple's catered wedding at the Olowalu plantation house. Though you can't taste the great food we served, you'll get an idea of our extensive wedding services. Not only did we provide the wedding reception catering, we also worked with the bride and groom planning their Maui wedding. Among wedding accompaniments, we arranged for fresh tropical flower centerpieces for the wedding reception tables and supplied a beautiful Maui wedding cake with fresh flower accents matching the couple's purple and green wedding theme. The wedding equipment included a bamboo chuppah and white chairs with matching tables and linens. A dance floor and speakers were supplied for the wedding reception. The wedding officiate was Pia Aluli, who included a conch shell greeting for the wedding ceremony. Watch the Maui wedding video below for destination wedding ideas:
During the ceremony, the bride and groom exchanged fresh flower wedding lei, tuberose for the bride and mix of purple orchids interwoven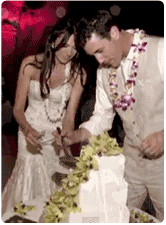 with tuberose for the groom. The bride and groom conducted a sand exchange ceremony, intermixing sands from seperate green vases matching the umbrellas and fresh orchid flowers on their wedding cake.
Special Thanks to MeewMeew Studios for providing professional wedding photographery services on Maui and for the above Maui wedding at the Olowalu Plantaion House video!
Ready to experience the easiest and most personal wedding planning on Maui? Full service Maui catering with complete wedding planning included. Enjoy the benefits of our more than ten years of experience planning and catering weddings on Maui. Start planning your Maui wedding today:
{{cta('ed60f494-7386-4c2e-8e73-ca82f7679a33')}}