While highlighting private outdoor dining under bamboo chuppas, I noted more details about the private event at the oceanfront Olowalu plantation house estate in West Maui would be forthcoming. After receiving accolades about last year's corporate incentive event (we catered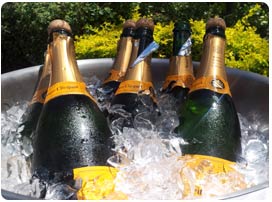 a private dinner on top of a mountain with guests arriving by helicopter), professional corporate event coordinator, GIC Travel, got in touch with us again for catering and to assist with planning and local coordination for their events on Maui.
One of those events was a catered private dinner for 70 honored guests. The oceanfront dinner was held at the Olowalu Plantation House and included an onsite outdoor kitchen with grilling stations. The VIP guests were served a gourmet dinner while seated at tables for 12 under linen covered bamboo chuppa. The catering service included a barbecue station with grilled to order steaks and other entrees, providing guests an opportunity to interact with a chef while I prepared their steaks made to order. The catered dinner menu for the event:
The Starter Course
Chilled Champagne
Kalua Pork Quesadilla with Tropical Salsa
The Chilled Station
Volcanic Ahi and Kula Greens Salad Tossed to Order
Organic and Locally Sourced Produce Products
Fresh Water Prawns Avocado and Lanqustine Salad
Vegatables with Hummus
Hawaiian Sweet Bread with Dipping Sauces
Spring Squash Bisque
Tropical Seasonal Fruit
The BBQ Station
Steamed Ono with Coconut Curry
Huli Huli Chicken with Papaya Slaw
Volcanic Rubbed Ribey Steak with Maui Onion Chutney
Vegetable Skewers with Chef CJ's Famous Noodles
Dessert Saute Station
Hawaiian Banana Flambe with Macadamia Nut Ice Cream
Chef Christians Famous Hana Bars and Coffee
Be sure to review a slide show of images from our executive catering event on the Olowalu Plantation House private estate.
In addition to the private dinner at the oceanfront Olowalu plantation estate described above, the group was treated to a day on the water. Two private catamaran charters were arranged and I provided full service catering matching the tastes of our executive guest clientele. Since mobile devices were prohibited on-board, I was unable to capture catering images from the private chartered catamaran catering.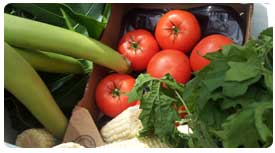 The honored guests were treated to chilled champagne during the beach boarding. Once on board, a refreshing pupu of fresh Seared Ahi on Cucumber Slices awaited. While the sailing trip got underway, the appetizer course continued with Truffled Buffalo Cheese and Tomato Bruschetta; Grilled Asparagus and Antipasto; and an assortment of Fresh Tropical Fruit. After snorkeling and whale watching, the guests dined on an amazing gourmet lunch of Grilled Lobster with Tahitian Vanilla Bean Butter; Mahi Mahi with Lilikoi Reduction; Thai Chicken Skewers; and Wild Mushroom Risotto. While sailing around West Maui and returning to Lahaina on the gentle trade winds, the guests were treated to a chocolate fountain dessert served with an assortment of dipping accompaniments including fresh Maui pineapple, banana, Kula strawberries, honeydew melon, cantaloupe, mango along with homemade shortcake and marshmallows.
Need Maui catering for a corporate event in Hawaii? Event planning is included FREE with catered events. Begin planning your catered Maui event now:
{{cta('a7b64553-9414-40e5-8a72-6b9488f4baff')}}