You're getting married WHERE? A Maui Destination Wedding!!
You are engaged and made a momentous decision to get married on Maui! Your friends and family are thrilled but wondering how they will coordinate tickets, hotel rooms, rental cars, and requested dates off work! You are wondering how many people will actually come to witness this incredible day in your life.
I was born in Denmark. When planning my Chicago wedding, I remember wondering how many of my family and friends would fly to the United States to celebrate my special day. I was pleasantly surprised twenty Danes were at my wedding reception proudly waving our red and white Danish flag and sharing shots of aquavit with the mostly American crowd. Destination weddings can be very successful and fun for everyone. My bride and I even embarked on a commune honeymoon with our family.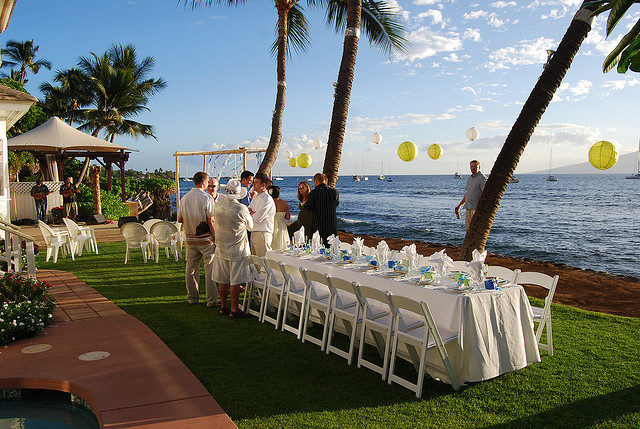 I'll save that story for another article!
Now that you have made your decision to have a destination wedding on Maui you will need to secure a wedding ceremony location, accommodations for your traveling families and wedding guests, a rehearsal dinner location and finally the wedding reception venue. Many people use their frequent flyer miles, book their room at a timeshare and then begin looking for their Maui wedding venue. Unfortunately, this scenario often causes added stress for the bride and groom upon realizing only certain beaches and estates are available for weddings. Government ordinances prohibit or regulate many popular Maui wedding locations and day rentals.
I suggest a different approach to finding the best Maui wedding location: Combine your lodging site with your Maui wedding venue or wedding reception. Several West Maui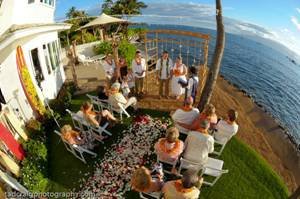 venues offer group lodging with a beautiful location for the ceremony and reception.
One of these locations is the Lahaina Oceanfront Estate Wedding House. This beachfront wedding site includes five suites accommodating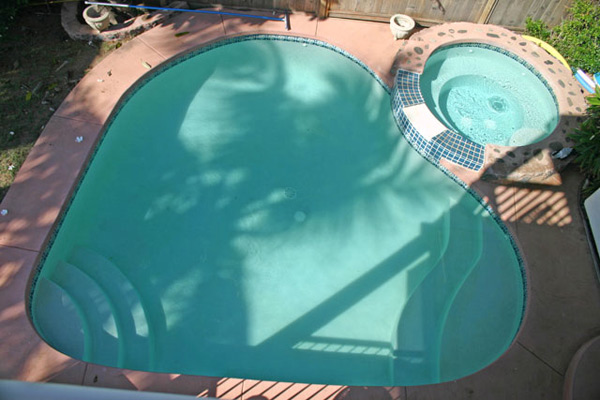 up to ten guests. The wedding ceremony and reception can take place on the oceanfront lawn for parties up to fifty people. I have actually seen the bride and groom end their perfect evening with a big splash in the heart shaped swimming pool!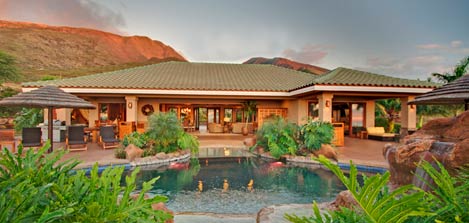 Another location is Majestic Maui Villa. This large, luxury estate wedding location offers a spectacular view of the ocean as well as a lagoon pool and large gas fire pit. This Maui wedding house has four bedrooms, sleeps up to eight guests, and accommodates up to seventy.
On the beach in Kaanapali, there isn't a Maui wedding location closer to the ocean than this one! The Maui El Dorado cabana wedding location accommodates private parties up to sixty. Since the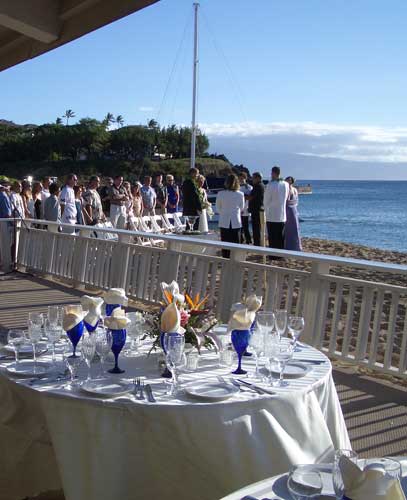 oceanfront resort offers condominium style rooms, this may be more appealing for people who would prefer more privacy.
Regardless of where you decide to stay or have your wedding ceremony and reception on Maui, the memories will be priceless. My daughters are amazed how our friends and family still talk about our wedding reception in Chicago nineteen years ago! Good friends, family, and a beautiful location will ultimately create the magical wedding you desire.
Share your Maui wedding ideas and I'll help plan your wedding. Or, you may leave wedding planning or catering questions in the comments below.
{{cta('2f3ec34f-8c06-40fc-bb27-75700f95a429')}}