The mood established through the style of your destination wedding will be what your guests enjoy and remember most about your Maui destination wedding.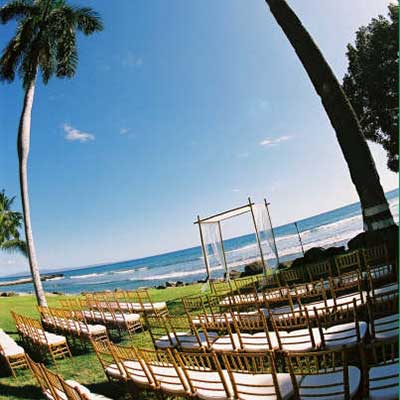 Of course they'll remember the endearing vows you exchange at your wedding ceremony and the expressions on your faces when you say 'I do' or kiss each other for the first time as newlyweds! The guests who travel to your destination wedding will remember the great time shared together before and after your special day in paradise! What Maui destination wedding memory do you want to create?
Style – To plan a wedding and wedding reception you and your guests will enjoy and remember forever, decide if your destination wedding will be casual or formal. Should traditional vows be exchanged during the wedding ceremony? Will the couple getting married wear formal wedding dress and tuxedo or casual elegant island attire? Share any important colors and wedding party color theme for your wedding and wedding reception. Many Maui wedding couples opt for a tropical wedding ceremony with a traditional vow exchange followed by a casual beach wedding reception. Do you want the style of your wedding reception to be casual, formal or a combination of both? Will your catered reception service include a sit down multi course gourmet dinner personally served to you and your wedding guests or simple passed pupus (Hawaiian hors d'oeuvres)? You've probably been dreaming and planning your wedding for a long time. I want to create the overall catering services matching the vision and style of your dream Maui destination wedding!
Type of Food – You don't need to know exactly what you want served down to every course of the wedding reception menu! However, sharing ideas about the foods you like and style of foods you enjoy is helpful toward our melding your ideas with our local knowledge to create your dream wedding reception menu. Think about the type of food or type of restaurant you dine at when you celebrate a special occasion at home. Knowing the style of dining you enjoy will help customize the wedding reception menus and set the theme for your wedding reception. Let your caterer know if a specific ethnic or nationality should be represented in the menu or if guests require special dietary considerations. Would a casual self-service buffet be an affordable catering option? Would you and your guests enjoy a pre-wedding arrival beach barbecue welcome reception more than a traditional rehearsal dinner? Would a seafood feast be perfect for your wedding reception? Or maybe a catered Polynesian luau is what you have in mind for your Maui beach wedding reception.
Budget – Know your wedding reception budget. Inform the caterer what your wedding budget is. Regardless of budget, large or small, we'll work with you to customize and match your wedding vision while staying within your wedding budget. Your budget may be per person or a total for the wedding reception. Either way, sharing your budget with your Maui caterer will let us break it down to ensure we are creating the perfect wedding reception menu matching your budget, tastes and style! Like most caterers on Maui, our Maui catering menus are priced per person. Flat fees for other catering services with incidentals or wedding equipment such as bamboo chuppa, china, a dance floor, entertainment, tents or other upgrades are available. Your overall budget and the number of guests attending your destination wedding will help decide if a traditional sit down multi course gourmet dinner with plated dining and staff service, an elegant self-service wedding buffet, elaborate food stations with courses themed or paired to the food style and individually cooked for each guest, a passed pupu menu or simple cocktail reception is right for your destination wedding reception Maui style!
Getting married on Maui doesn't require a large budget! It doesn't matter if your destination wedding budget is large or small, we cater them all! I want to personally create a Maui beach wedding reception matching your destination wedding dreams! Start Planning YOUR Beach Wedding Reception on Maui NOW:
{{cta('ed60f494-7386-4c2e-8e73-ca82f7679a33')}}